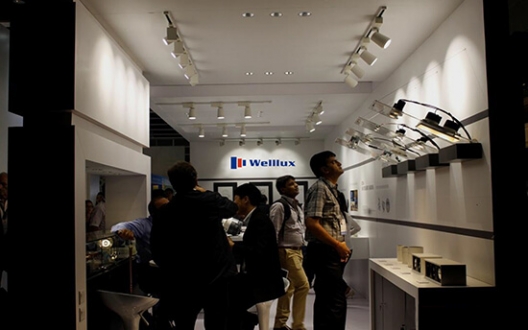 WELLLUX Lighting is a commercial lighting integrated solution provider. By uniting European thinking and Chinese efficiency created its corporate philosophy"EXPLORE LIGHT". Produce high quality as well as efficient LED-lighting at a very competitive price/performance since 2015.
WELLLUX LED-lights were sustainably provided from the beginning, and are solely committed work with premium LED-Chips by renowned manufacturers such as Cree, Philips and Citizen. Drivers installed come with 3/5-Year Warranty. Beside unique attractive looks, and thanks to its modular and space-saving design, the products offered to Europe, Middle East, South-East Asia and South America market.
We don't just sell lights, what makes us different is that we provide a complete OEM ODM OBM service for partners, covering Lamp design, Light Mold developing, Die-cast work, Coating, Assembling, Lighting 3D Simulation that is benefit from this new breed of lighting technology.
Let's look what clients said

Many many thanks for your professional advice and service, we have successfully bidden the royal housing light project.

Your good and efficient work is really a present for me everyday. You make really easy our co-operation and then my life is easier.

Thanks for your kind response, your sample we ceived and tested with good performance. Hope we will get a big order ahaha!

We really appreciated all work you done for Toshiba, your downlight is very good and we almost sold out last container, will replace order next Monday.