Obsessed with light.
At Welllux Lighting factory, we're obsessed with helping architects, designers, engineers,wholesalers & retailers and other light specifiers solve lighting project challenges. Whether you need to specify just the right lights for your project, or, manufacture a new lighting solution we can help. To ask about our well-designed , reliable, affordable architectural & commercial & residential lighting products, or, speak to someone about your lighting project call 0086-13924991070 or E-mail sales@wellluxled.com
60° wide flood downlight
will have you beaming

PMMA diffuser 5W 7W 12W 20W Minimal trim OSRAM SMD LED Acrylic spotlight recessed downlights wide beam angle 60°

degree

spot down light
LED Honeycomb Spotlights Ceiling Downlights
Fixed curved trim Honeycomb mesh deep reflector anti glare Lens LED downlight 6W 12W
recessed ceiling spot down light dimmable embedded CREE COB downlight spotlight
for Hotel Villa interior lighting project
Narrow beam honeycomb mesh recessed downlight lets you highlight only what's important.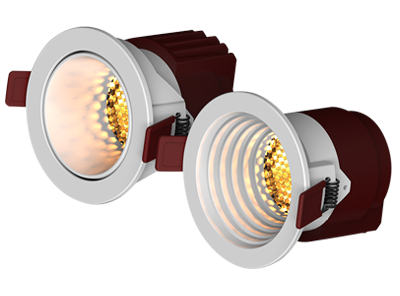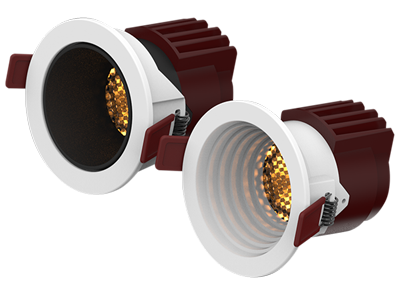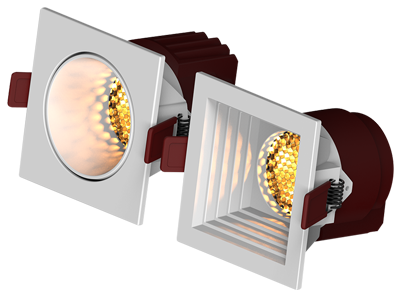 Ever wonder where light is coming from? Step baffle fixed trim and tiltable honeycomb downlight epitomizes this phenomena featuring super low UGR<10 (glare) values. This recessed ceiling spot lighting fixture is designed not to be seen! With 75mm cutting hole round and square shape downlights offering an incredibly wide selection of beam angle, driver powering options and light sources technology including the release of COB source in 2 SDCM dynamic ranges. Continue to scope out this product line for new cool offerings.
Classic LED Recessed COB Ceiling Spot Down Lights Tiltable Trim Wall Washer Lighting